Norske Skog to hire 15 apprentices at Skogn mill
10.01.2022
At Norske Skog we value our knowledgeable and experienced employees, and we are looking for new talents to help us develop and grow. Now Norske Skog Skogn is looking to hire 15 apprentices from fields such as chemical processing, mechanical engineering, electromechanics and automation.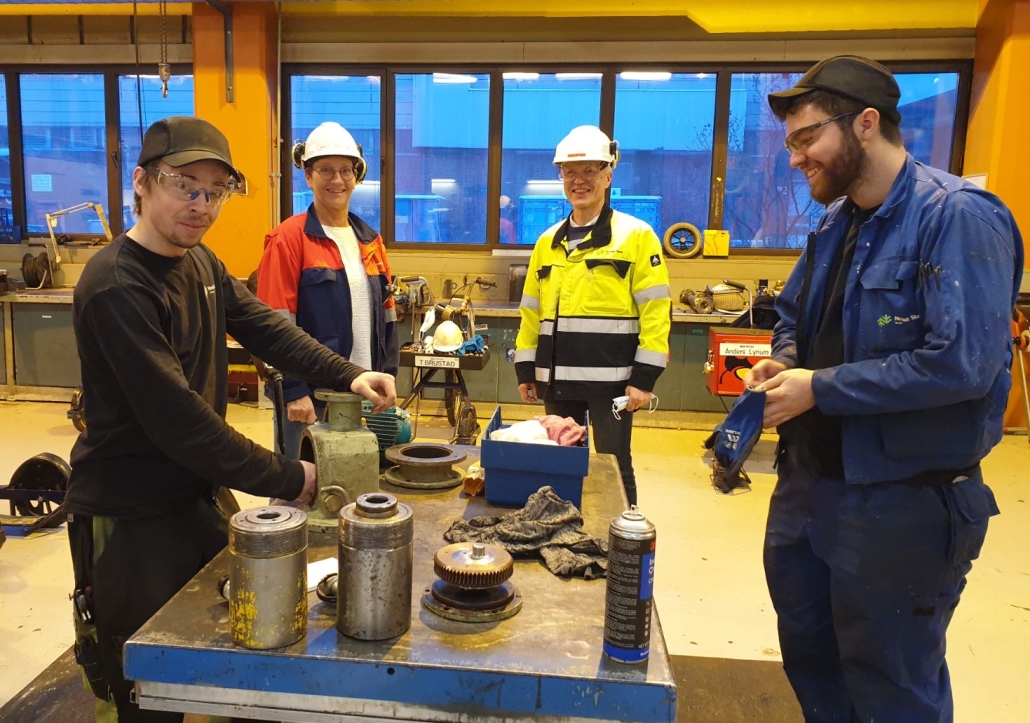 From left: Trainee Christian Aune Rian, Information and training manager Kari Norset Salater, HR manager Paal Strand and Traninee Nikolai Johansen Basire
"Employees and particularly skilled workers for apprentice positions are very valuable to us and key to help us reach our ambitious goals for the future," says Paal Strand, HR manager at Norske Skog Skogn.

Local newspaper iLevanger.no (NB: Article behind paywall) covers the story of the advertised positions for apprentices and summer jobs.

"We are now hiring new apprentices and there is a challenge for us to get as many talents as we need, particularly within chemical processing," Kari Salater, Information and training manager at Norske Skog Skogn said in the interview with the local newspaper.

She hopes that more students will see Norske Skog Skogn as an attractive employer and apply to study chemical processing at Levanger high school. Norske Skog Skogn also welcomes experienced applicants and adult apprentices studying and working part time at Skogn.

From May to August there is also 35 available summer jobs at Skogn mill, giving interested applicants the opportunity to get to know Norske Skog and to work with an engaged and skilled team gaining valuable industry experience.