Jürgen Rachwalik and Norske Skog Bruck honored by the city of Bruck an der Mur
03.11.2022
Jürgen Rachwalik from Norske Skog Bruck was awarded the gold medal of honor by the city of Bruck for his many years of work at the municipal level.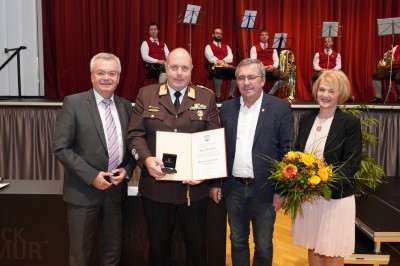 From the left: Anton Lang / member of the Styrian government, Jürgen Rachwalik / commander of the Norske Skog Bruck fire brigade, Peter Koch / mayor of the city Bruck an der Mur, Andrea Winkelmeier / deputy mayor of the city Bruck an der Mur
In addition to him, eight other outstanding personalities from Bruck were honored.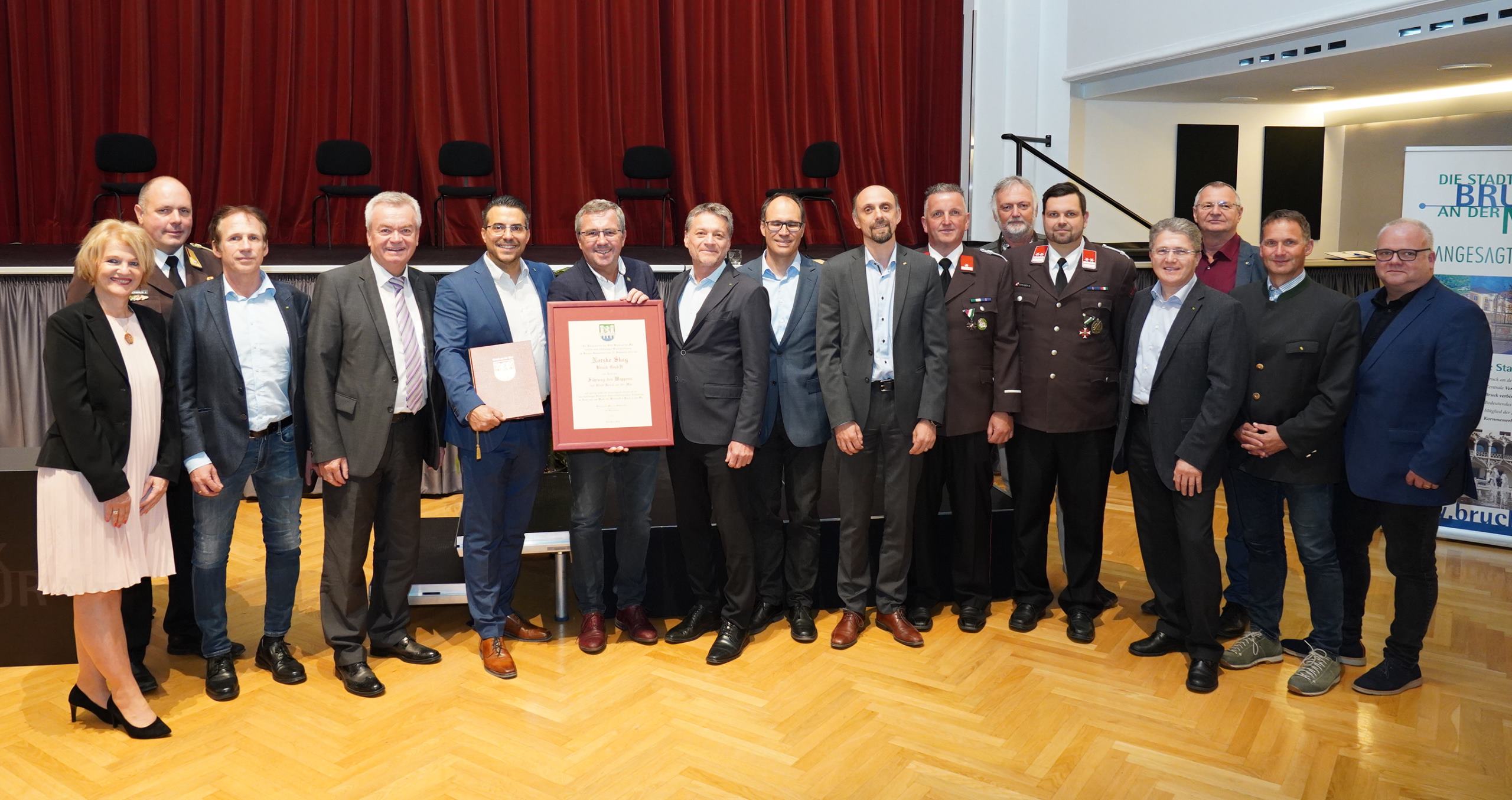 Norske Skog Bruck and the company Innofreight were granted the right to use the coat of arms of Bruck by the mayor.
A special moment was an unexpected performance by our mill music team, who serenaded during the handing over of the city coat of arms to our company.
You will find a recording showing the ceremony in the Brucker Stadtsaal on MEMA TV here.